There are usually two main events each year, one based in the U.K. and one overseas in Europe.


Early M.G. Society A.G.M.
January 8th 2023
   The Society's next Annual General Meeting will be held on Sunday, January 8th at our regular venue, the Mercure Thame Lambert Hotel, London Road, Watlington,
OX49 5SQ.
   A special accommodation deal has been arranged for those who wish to stay overnight on Saturday January 7th, at a rate of £150 for two people sharing a double room on bed and breakfast, which will also include an allowance for dinner of £25 per person.
Reservations may be made by telephoning 01844 351496.
  Details for booking refreshments before and Sunday lunch after the AGM will be sent out in due course. After lunch, our Speaker will be Richard Scott who will tell us about his adventures on the Peking to Paris Rally.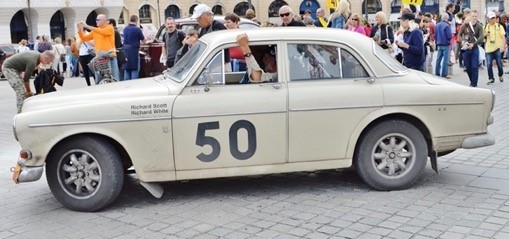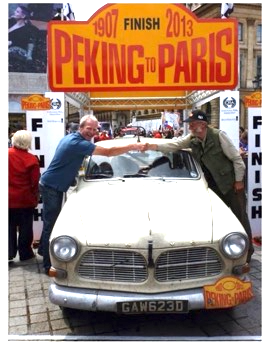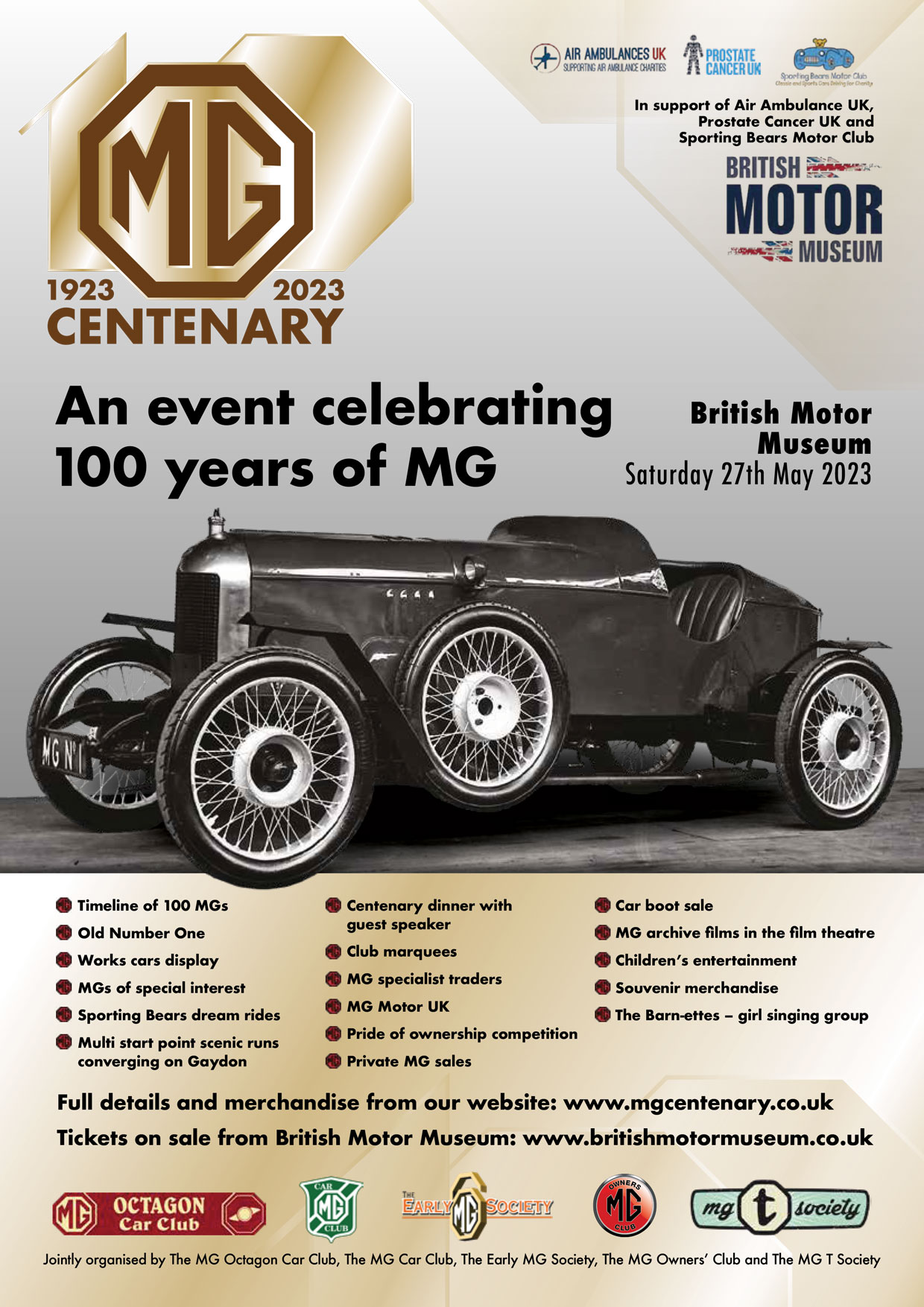 I'm sure it won't have escaped you all that 2023 is a very important year in the history of the M.G. motor car. The Early M.G. Society is proud to have been one of the participating and organising clubs arranging a spectacular event of M.G.s through the ages, to be held at the British Motor Museum at Gaydon, on Saturday the 27th of May 2023. This really is a most important date for you to put into your diaries, as I don't think we will ever again witness such a collection of M.G.s throughout the ages, since the MG Regency run which I was co-founder of in the 1980s. This special centenary event has been put together by not only the Early M.G. Society but the MG Owners Club, the MG Car Club, MG Octagon Car Club and MG T Society. In this edition you will see the promotional advertisement giving an eye watering appraisal of what is on offer.
This is an opportunity for the Early M.G. Society to shine in the world of M.G.. We are aiming to have examples of all our vintage cars encompassing as far as possible, all body styles. So, to that end, I will be contacting all the owners of the cars that I feel we would like to see in the timeline, in the hope that you will come along and support us. You will see it will be a day of interest, as well as of course the excellent museum itself. We believe this is also an opportunity for us to all participate together and meet owners of our cars, some of which many of us have not met before. So, I do urge you to give this your serious consideration to join us. Not only will we have the timeline of cars, but we are planning to have an area for other vintage cars in general. The plan being to meet up outside at a pre-designated time, so that all our cars can come in together. There will be a celebratory dinner in the evening with a guest speaker on offer. There will be multi start road runs as well from various places in the country and the Early M.G. Society will be providing blown up early pictures of our cars and the factory in those formative years.
I will say more at the AGM in January, and you will see that there is a website designated for the event, which you can log on to or alternatively, you can reach it through our own website as well. Incidentally our website is worth a visit for those of you that have not done so. So, your committee feel this is an exceptional and once in a lifetime event that we as owners of these early cars need to support and I very much hope that if your car is invited for a timeline position you will be able to come along and if for any reason we haven't chosen your particular car it is for no other reason than we've just tried to get a broad selection across the board, but if any of you want to pre-offer your car, then do please let me know. My e-mail is at the end of this report together with my telephone contact numbers.
So please make a note in your diaries of this event, there is hotel accommodation around in the area for those that may wish to stay overnight but our advice is to book early as there are going to be a lot of M.G. people descending on Gaydon that weekend. I very much hope that as Society members you will be able to give us your support for this all-important event celebrating Cecil Kimber's dream of making Morris cars go faster, he was a man of vision and foresight but not even he would've dreamt that so many of the cars he lovingly designed, built, drove, raced would still be around in 100 years' time.
Geoff Radford

01580 892641         
07711 677567

June 25th to July 5th 2023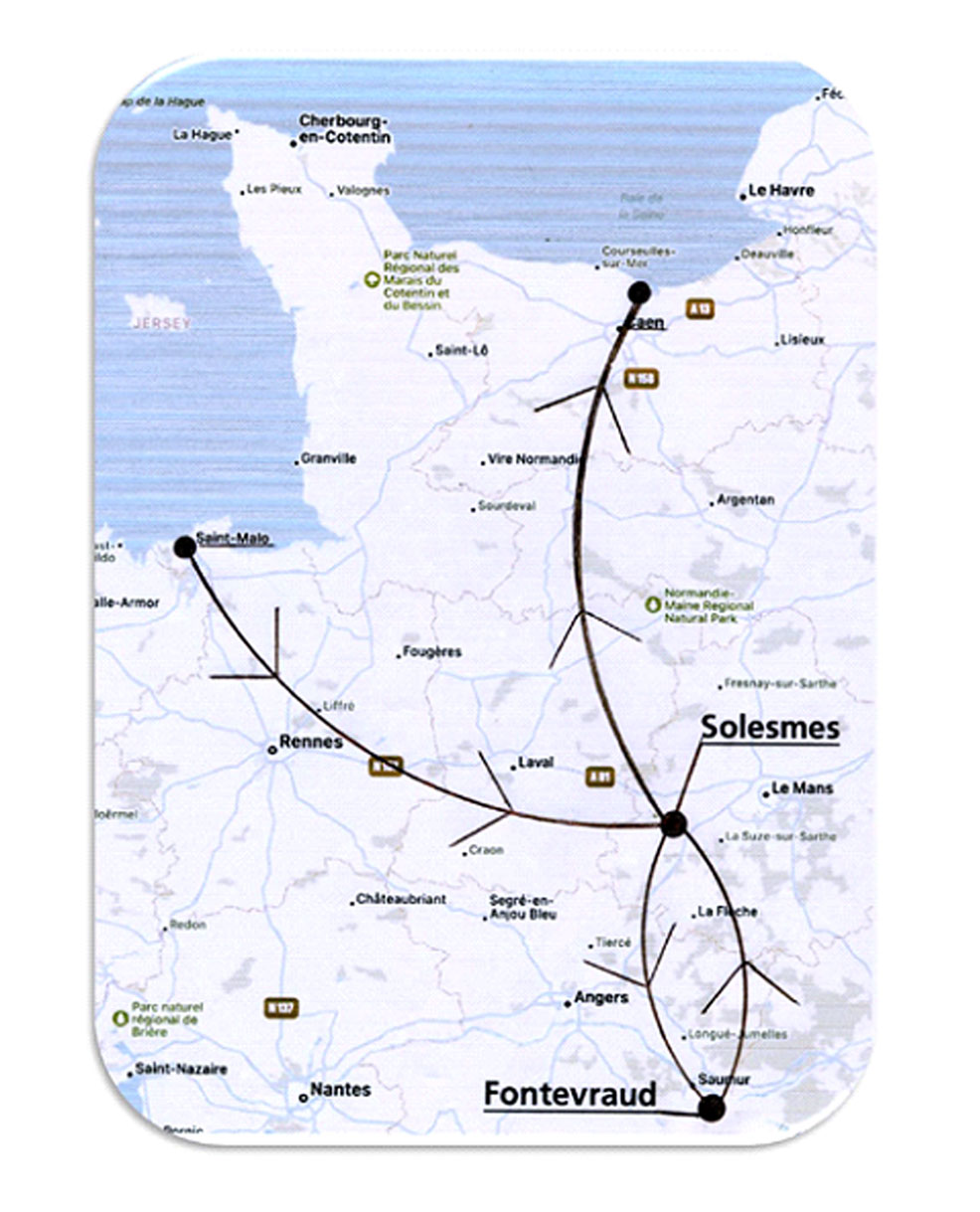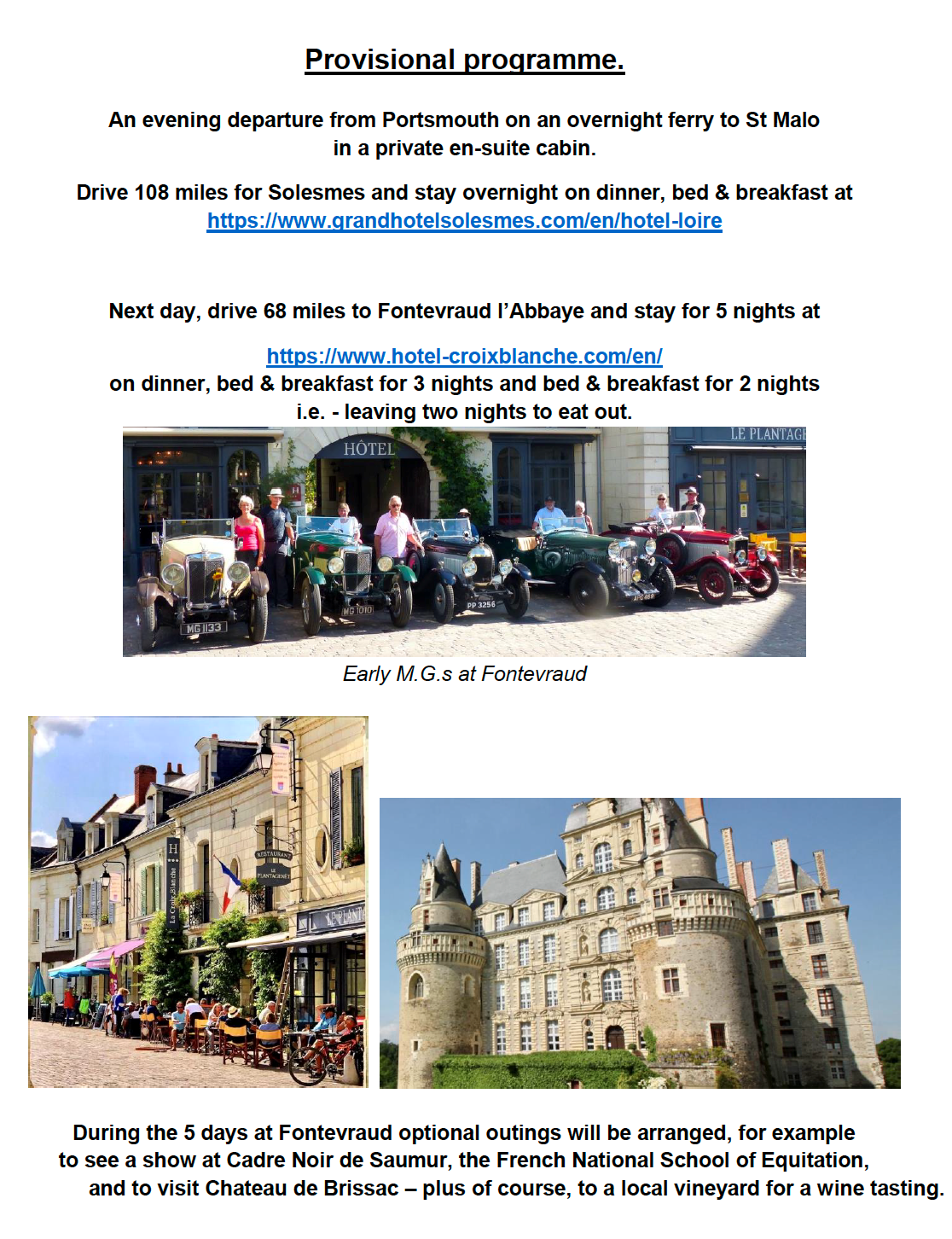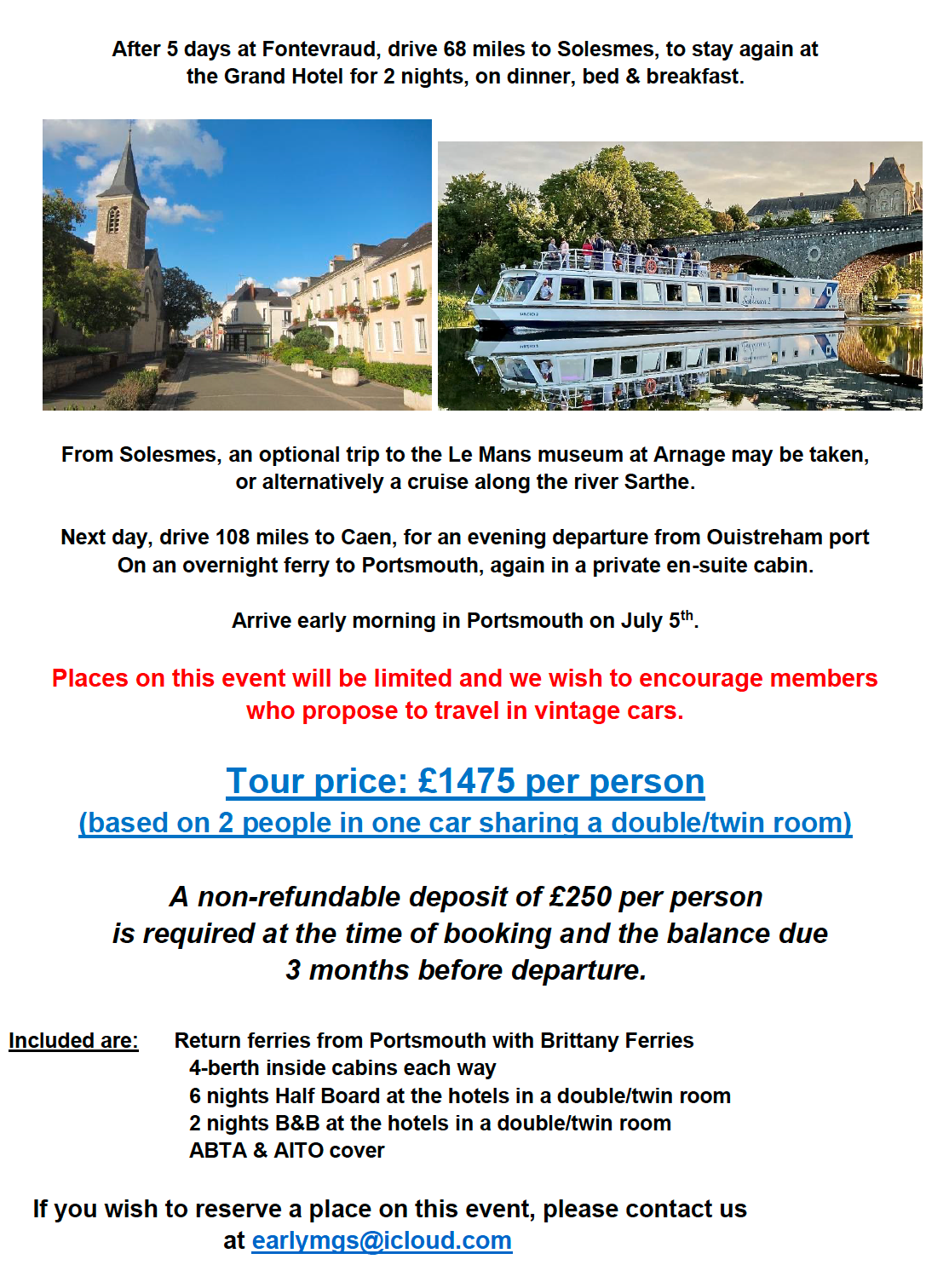 © The Early M.G. Society - No images or content may be reproduced without the express permission of The Early M.G. Society and due acknowledgement given.