Most members of the Society are current or past owners of Early M.G.s, but membership is by no means confined to owners, past & present. An increasing number of members join us because of their interest in the cars, or so that they can participate in our popular events. We are a friendly group and we welcome newcomers to join us. See our How to Join page.

The Early M.G. Society regularly organises two official events each year – normally a three or four-day event based in the U.K. and another for a week or so in mainland Europe. These events are usually fully subscribed and are run on an informal basis, with optional daily outings to places of interest, by way of scenic drives. Our A.G.M. is held on a weekend in January, usually at an hotel in Oxfordshire, and this too becomes a social gathering, with members often staying overnight. In addition to formal business we engage a speaker covering a variety of subjects.
See our Events & Events Archive pages.

Apart from these official events, many members gather at vintage motoring events in the U.K. throughout the year. We arrange to meet up at many VSCC events, such as Vintage Prescott Hill Climb, various Race, Trials and Driving Test meetings.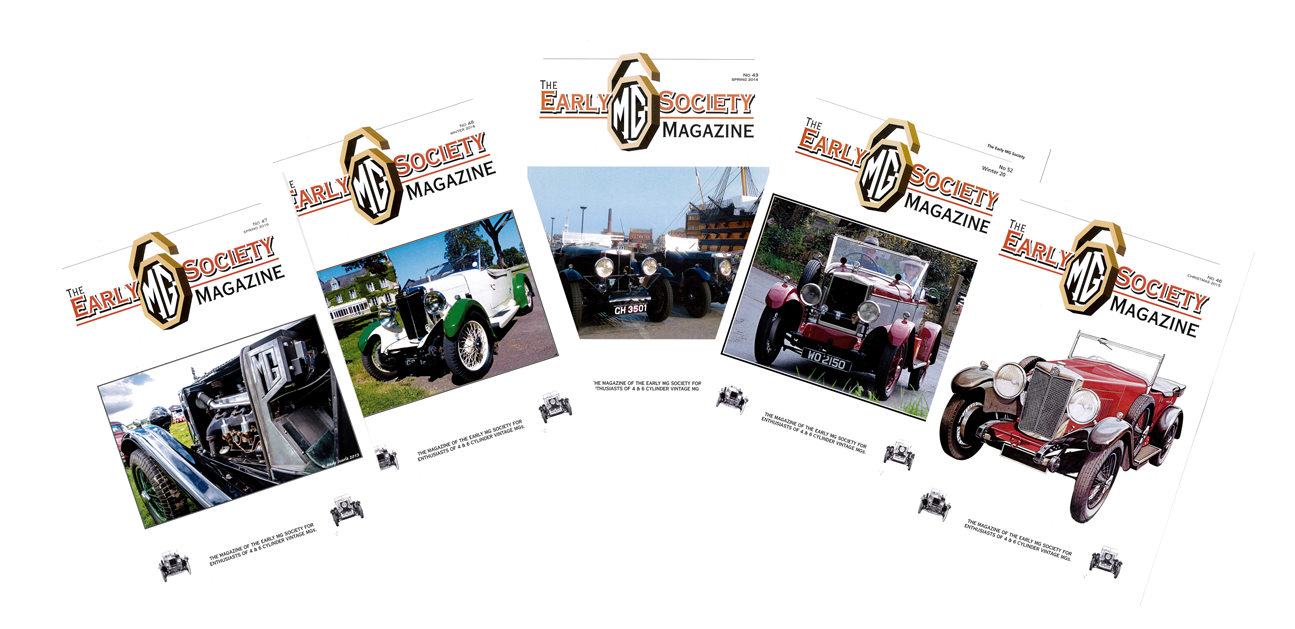 For the membership as a whole and especially for those who are unable to participate in events, we publish a twice-yearly 50-page, full colour magazine in A4 format, which is posted to all members world-wide. In addition to the magazines, the Society produces regular News Updates, in PDF format, which are sent out by e-mail, to ensure that members are kept up to date with current activities. Requests for spare parts sought or for sale, and details of Cars for Sale.

© The Early M.G. Society - No images or content may be reproduced without the express permission of The Early M.G. Society and due acknowledgement given.