OXFORD TO ABINGDON.
by R. I. Barraclough and P.L. Jennings
ISBN.0 9514509 1 3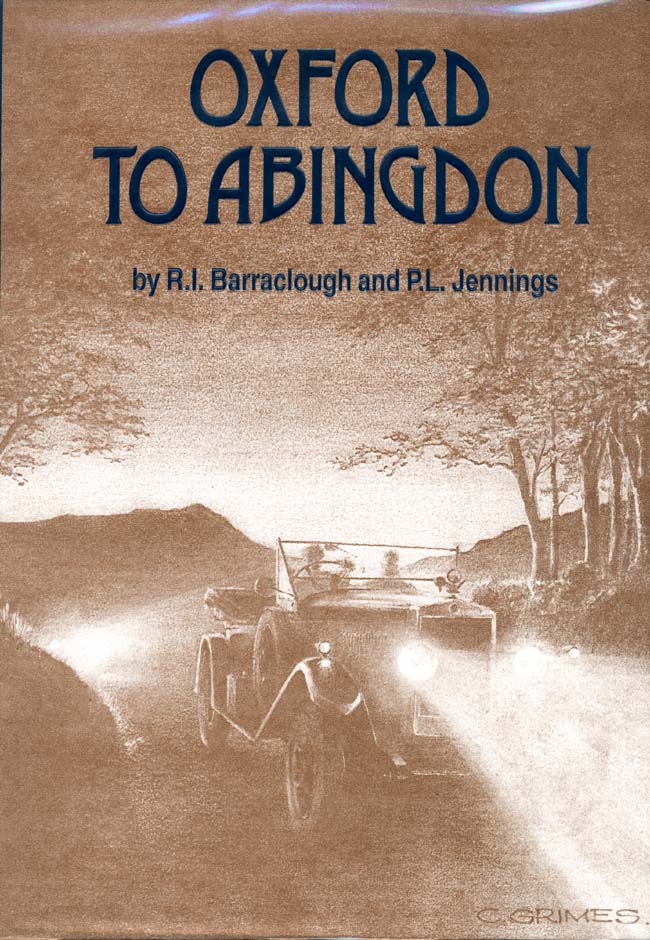 This is possibly the best and most respected book available on the History of M.G. Cars from Old No. One to the M.G. 18/100 Tigress. It was compiled by Robin Barraclough and Phil Jennings and published in 1998. There was only one print run and is unlikely that it will ever be reprinted. There are a very limited number of these books still available. When they are gone, they are gone!
The Foreword is by the renowned late Bill Boddy, a founder Member of Motor Sport and one of the earliest VSCC Members at No. 17. – and summed up in his own words- " Amongst the hundreds of books I have reviewed, Oxford to Abingdon stands out as the one which no warm-blooded MG follower can afford to disregard."
It details the birth of W.R. Morris, in 1877, (later Lord Nuffield,) through his business life and the founding of Morris Motors Ltd in 1919. It also records the joining of Cecil Kimber in 1921 and his influence on the founding of Morris Garages and the rise of MG cars. As they say, the rest is history! Incredible detail of the M.G. Super Sports, the Bullnose M.G, M.G. 14/28, M.G.14/40, M.G.18/80 and M.G.18/100 Tigress.
This tome is deemed as "the Bible" for anything related to early M.G.s and is profusely illustrated throughout the 873 pages together with production records, chassis details, technical information, advertising material, brochures and competition history.
Wonderful details of the M.G. Quick Six etc. M.G. Midget, M.G. M type. There is comparative reference to Bullnose Morris, Morris Cowley, and Morris Oxford. This is a large book, measuring 12ins x 9ins x 2.5ins
If you are interested in old cars, even if not M.G.s, the content of this book is awe inspiring and many members of the Vintage Sports Car Club (VSCC) bought copies when first issued. It continues to be popular in North America and has found its way to many other parts of the world.
Information on the availability of this book may be obtained here or via the contact us page of this site.
© The Early M.G. Society - No images or content may be reproduced without the express permission of The Early M.G. Society and due acknowledgement given.