EARLY M.G. by P. L. Jennings
ISBN 0.9514509 05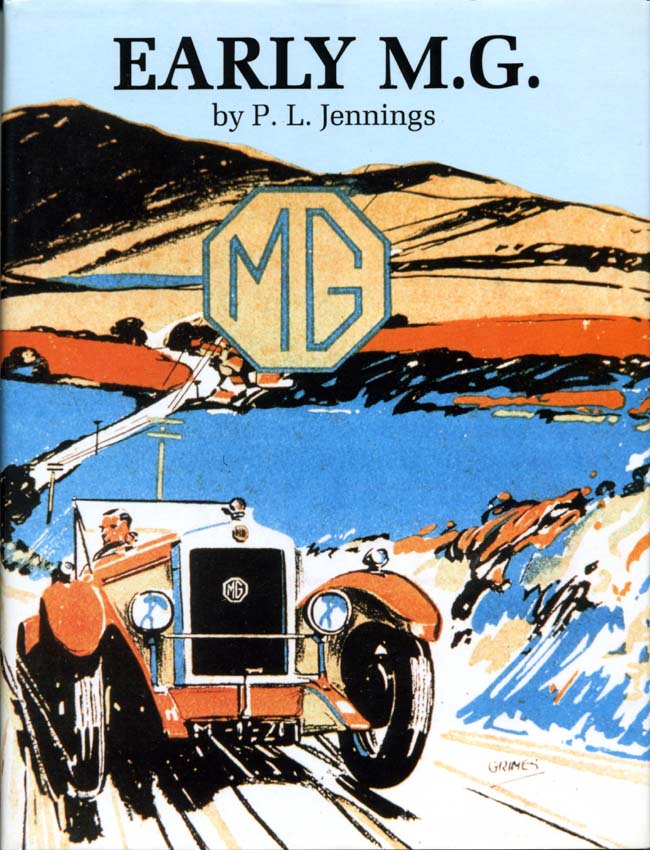 This was probably the first definitive book detailing M.G. Cars, from Old No. One to the MG 18/100 Tigress. It was painstakingly compiled by Phil Jennings and published in this format in 1989. This was the forerunner to "Oxford to Abingdon" published some 9 Years later. There was just one short print run of this book and it has therefore been "out of print" for a long time.
This book details all the, then known, history of the M.G. Super Sports, the Bullnose M.G., M.G. 14/28. M.G. 14/40, M.G. 18/80 and M.G. 18/100, M.G. Tigress, up to the publication date. This book is deemed as the "bible" for specific details of individual early M.G.s and many entries have appropriate photographs of the relative car, together with a number of other colour plates. Each car entry shows details of production date, first ownership, subsequent owners where known and history as to provenance. It also includes tables of production figures, chassis records and reminiscences. There are 240 pages of fascinating information and history about the cars and their owners up to date of publication.
Book measures 7.5 ins x 10 ins, with a beautiful dust wrapper.
Information on the availability of this book may be obtained here or via the contact us page.
© The Early M.G. Society - No images or content may be reproduced without the express permission of The Early M.G. Society and due acknowledgement given.